Conway Regional announces $8 million capital campaign
"For more than 100 years, Conway Regional has provided high-quality, compassionate care to the communities we serve," said Matt Troup, President and CEO. "Our vision to enhance the patient experience, ensure excellence in life-saving treatment, and train and recruit world-class providers is supported through gifts made to the Conway Regional Health Foundation."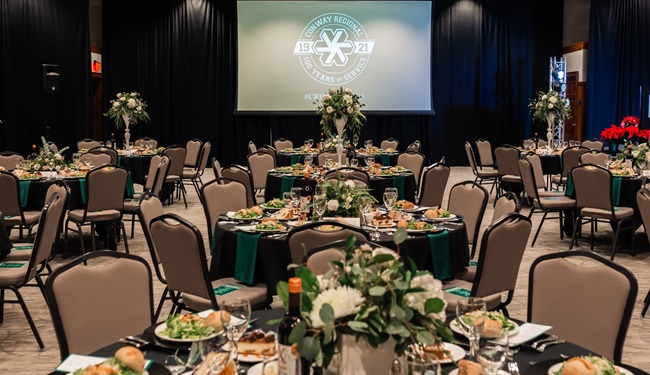 Conway Regional has launched the public phase of the largest fundraising effort in the Health System's history. We're Growing Together is a $60 million comprehensive capital investment with a goal of raising $8 million through the support of generous donors and partners. This enables Conway Regional to bring innovative services, more specialists, new clinics, and expanded access to care to the surrounding communities.
"For more than 100 years, Conway Regional has provided high-quality, compassionate care to the communities we serve," said Matt Troup, President and CEO. "Our vision to enhance the patient experience, ensure excellence in life-saving treatment, and train and recruit world-class providers is supported through gifts made to the Conway Regional Health Foundation."
In announcing the public phase of the campaign, Conway Regional also announced that $7 million has been raised toward the total goal of $8 million. The total includes a $2 million gift from the Sunderland Foundation, the largest gift to date.
Additionally, Conway Regional was awarded a $1 million challenge grant from the Mabee Foundation, and for the first time, funded two projects entirely by philanthropy: a new laboratory and expanded behavioral health services.
"We're Growing Together is an opportunity to demonstrate our community's incredible generosity," said Troup. "Our team has taken significant steps toward achieving the goals of this campaign. and making a transformational difference in the health of individuals in north central Arkansas, central Arkansas, and the River Valley. We invite the community to join us on this exciting journey."
Conway Regional announced the campaign during a gala celebration marking the organization's centennial anniversary. Troup was joined by Michael Stanton, MD, and Charles Nabholz, co-chairs of the capital campaign, the Conway Regional Board of Directors, physician partners, employees, and other community members and special guests.

Troup also recognized William Furlow, MD, Barbara Williams, Ph.D., RN, and Pastor E.C. Maltbia for decades of service to Conway Regional and the community. Each of the honorees received an exclusive commemorative coin celebrating the centennial anniversary.

For more information about We're Growing Together or to donate to the Conway Regional Health Foundation, call 501-513-5191 or email [email protected].