Giving
Conway Regional Health Foundation accepts many types of donations. Please explore the different types of gifts to see how you can give and impact the health of our community for generations to come.
Write a check or use a credit card.
Make checks payable to:

Conway Regional Health Foundation

2302 College Ave

Conway, AR 72034

Or call 501-513-5191 or by donating using the form above.
Using the stock transfer form, or a cyber-wallet account, transfer the asset directly to the Foundation.
If you don't need some or all of the income from your retirement accounts, consider using some of your required distributions to fund your gift.
Donate qualifying property to the Foundation or sell qualifying property to the Foundation at a bargain price.
Transfer the deed of your qualifying home to the Foundation but retain occupancy.
Give a policy naming the Foundation as owner and beneficiary.
Transfer contract to the Foundation.
Name the Foundation as beneficiary of the remainder of the retirement assets after your lifetime.
Create a trust that pays you a fixed or variable percentage of the trust's assets; valued annually.
Create a trust that pays the Foundation fixed or variable income for a set term and the remainder corpus transfers tax-free to beneficiaries.
Designating the Foundation as a beneficiary of your estate and a recipient of a specific or partial bequest.
Let your light shine this holiday season and honor someone with a light on the Conway Regional
Tribute Tree
.
A Tribute Tree gift is a great way to show your appreciation tot hose who give you joy, comfort, support, and love all year long. You will receive an acknowledgement card to share, and the honoree's name will be displayed on the Conway Regional website.
Wall of Honor
Prominently displayed in the corridor connecting the Women's Center and the Medical Center, the Wall of Honor recognizes those donors who have made cumulative gifts of $5,000 or more to the Conway Regional Health Foundation.
Wall of Honor Recognition Levels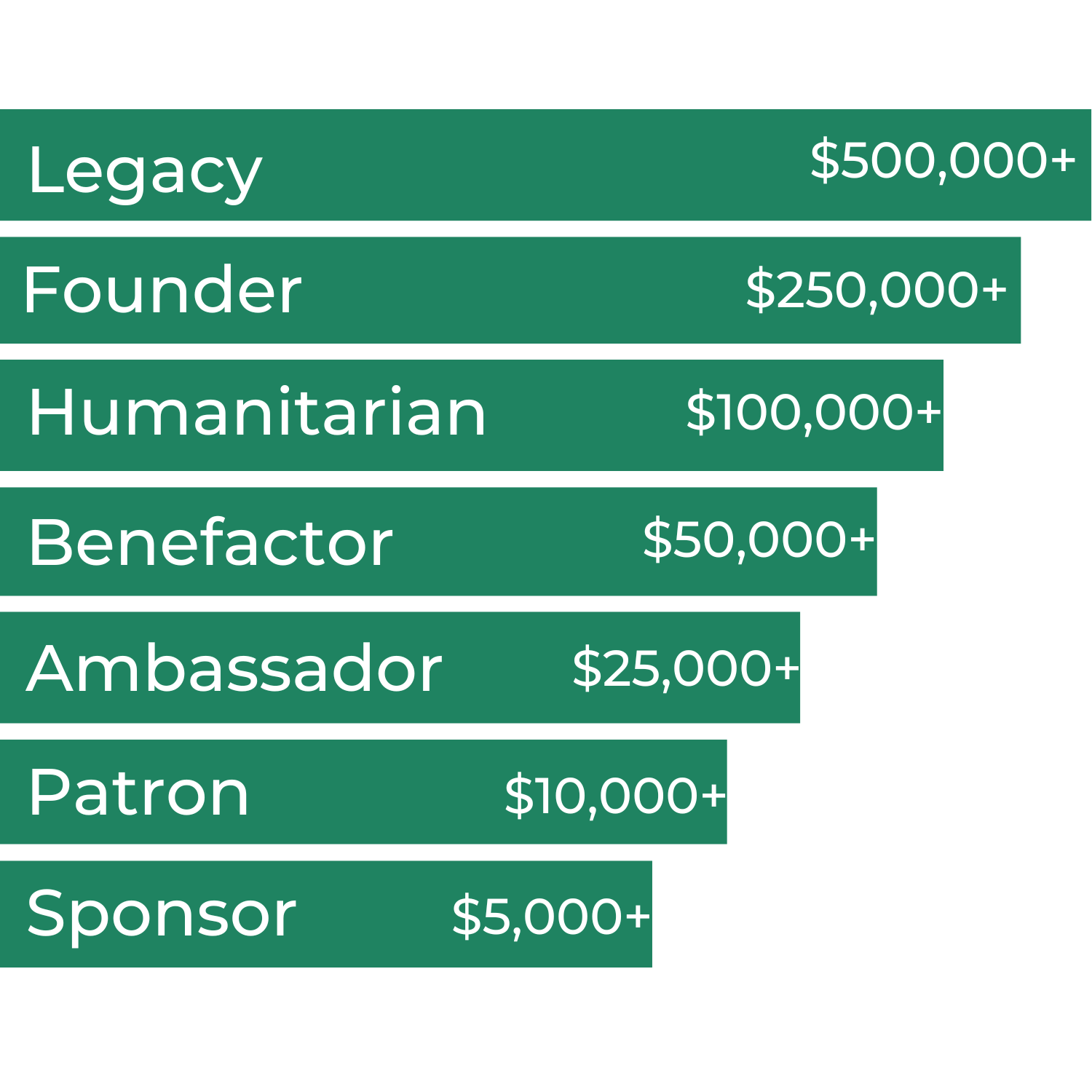 For more information, contact the Foundation office at 501-513-5191 or [email protected]
The Conway Regional Health Foundation is the separately incorporated, official fundraising arm for Conway Regional Health System. All contributions to the Foundation are tax deductible to the fullest extent of the law. Our official name is Conway Regional Health Foundation, Inc., and our tax ID number is 71-0797723.